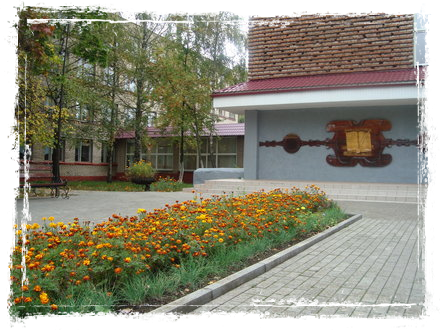 The history of the educational establishment Rechitsa State Teacher Training College began in 1930 when Rechitsa Pedagogical Training School was founded. This school existed up to 1956. During this period more than 1800 graduates got diplomas of primary school teachers. It was in 1991 that Rechitsa Pedagogical School appeared on the basis of Technical School № 86. It trained teachers of the Belarusian language and literature. In 1993 Rechitsa Pedagogical School became the first educational secondary establishment in Gomel Region to get the status of College. In 2003 the college was renamed into Rechitsa State Teacher Training College.
At present 455 students study at college, 302 of them get state financed education, 153 – are fee-paying students. During the years of its existence the educational establishment has trained 1850 specialists, 125 of them got honour degree diplomas.
The educational process is provided by the highly qualified teaching staff. It consists of 46 teachers. 52% of them have the highest degree. Among them there are two Candidates of Science and one Master of Pedagogy.
Rechitsa State Teacher Training College cooperates with higher educational establishments of Belarus:
Gomel State University named after F. Scоryna;
Mozyr State Teacher Training University named after I.P. Shamyakin;
Minsk State Linguistic University.
The college graduates may get into these institutions and get higher education within a shorter period of time.
The college comprises two departments: Belarusian Department and Foreign Language Department (English and German).
To provide studies and extra-curricular activities there are 25 classrooms, 2 computer classes, an assembly hall, a gym, a well-stocked library and a reading room with the access to the Internet. The premises also include a hall of residence for 70 people and a canteen for 130 people.